Introducing the FAB
Posted by getSoapy on 6th December in Product Updates. Last updated: 6th December
We're thrilled to introduce our latest new feature for our quote widget - the Floating Action Button, or FAB for short.
We've also introduced several new features that makes setting up our wordpress plugin a breeze. Here we take a quick tour of the new features.
Benefits of the FAB
The FAB means your website visitors can access our industry leading quote form on every page on your website. This is a really popular design technique which can significantly increase the number of requests you receive.
You can add the FAB to your website using either the Javascript plugin and the Wordpress plugin.
Automatic plugin setup
At getSoapy we're all about making things easy for you. With our latest wordpress plugin update we've taken this to a whole new level. When you activate the plugin it'll call home to our servers and, if possible, identify your Business ID and automatically setup the plugin for you. This means there's literally no need to do anything other than activate the plugin!
Now block enabled
One of the great features of recently versions of wordpress is their "Gutenberg" block editor. This makes it super easy to add different "blocks" of content to different parts of your website.
The getSoapy wordpress plugin is now block enabled, which means it's easier than ever to place the Quote or Pay widget anywhere on your website.
Not using getSoapy yet?
You can sign up and get all the above features for free today. Just click the button below.
In association with A.E. Mackintosh
In association with
A.E. Mackintosh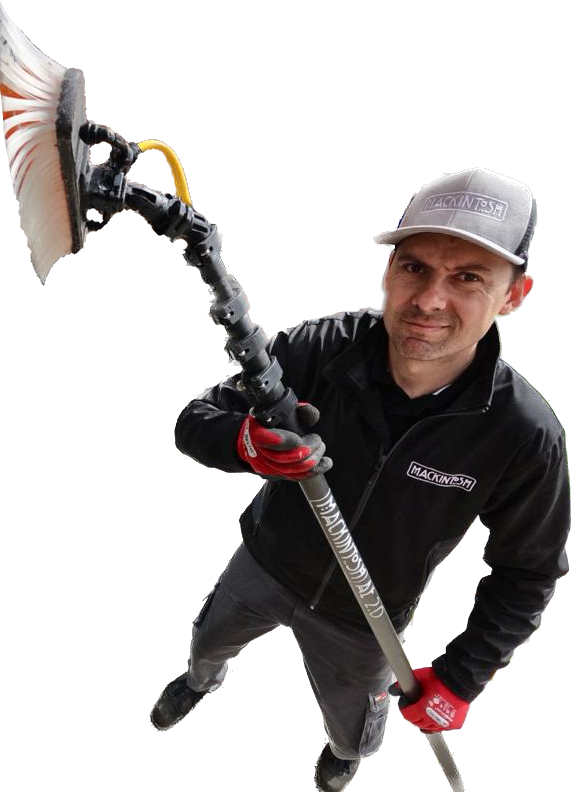 With 25 years in exterior cleaning, Ashley is a recognised industry expert. His content has helped thousands of people start successful window cleaning businesses.
We've teamed up with Ashley to make getSoapy the perfect app for any local service business.