Welcome to getSoapy (and our new blog)
Posted by getSoapy on 15th May in Product Updates. Last updated: 15th May
Are you a window cleaner? Somewhere between the excitement of picking your very first squeegee and living the dream of running your very own multi-van empire? Great, you've come to the right place.
We're getSoapy, and we believe that the admin side of starting a window cleaning business should be the easiest part. That's why we've made a bunch of tools (and have a bunch more on the way) to help put your business on auto-pilot. We'd like to give you a quick summary of what we've made.
It's pretty essential for a window cleaning business (or any other business) to have a quality website these days.
Your website is the first place any customer is going to look to find out more about you. It's your place to showcase all the services you offer, and your opportunity to make yourself stand out from the crowd. There are any number of website builders available online, so why should you trust us with this? We're glad you asked...
Our websites are designed specifically for window cleaners. That means we're not building a whole load of complicated features you don't need. We're working on the ones you do need.
Quoting and payment widgets built right in. Manage quotes and reply to customers on the go, and take Apple and Google payments right on your website. More on those below.
Our websites are free. Not just "free tier with paid extras" free, but unlimited bandwidth, SSL encryption and everything else included forever free.
Asking your customer to call or email is fine, but is there room for improvement? We've built quoting tools we think you and your customers will love.
Let customers request a quote right on your website, no putting off calls or SMS until later.
Save time by ensuring that customers include all the information you need from the start.
Manage and respond to all your quotes in a convenient way on the go.
Two-way messaging with your customers from any device, right on your website.
Customers expect to pay for everything by credit or debit card today, and paying by Apple or Google pay isn't far behind. Don't make life hard for your customers by expecting a bank transfer every time you clean their windows. Or worse... spend your time trying to collect cash from them in the evenings.
With a getSoapy website you'll find Apple and Google pay built right in. You can print off payment request slips with QR codes and a short link to take your customers straight to your payments page. It takes just seconds for your customers to pay you.
We offer the fastest and lowest cost lead generation for window cleaners. It couldn't be easier, simply pick you budget and the work you want to generate leads for and leave the rest to us.
We'll take customers who are searching for window cleaning straight to your website where they request a quote directly from you. This direct approach lets us offer far lower cost lead generation than other providers, and increases the number of leads you convert into paying customers because it's much more convenient for the customer.
Look out for another blog with a deeper look into our lead generation service in the future!
Do you have questions about our services? Is there something you'd love us to add? Follow us on twitter at @getSoapyWindows and let us know!
Interested in trying out our services? Sign up below!
In association with A.E. Mackintosh
In association with
A.E. Mackintosh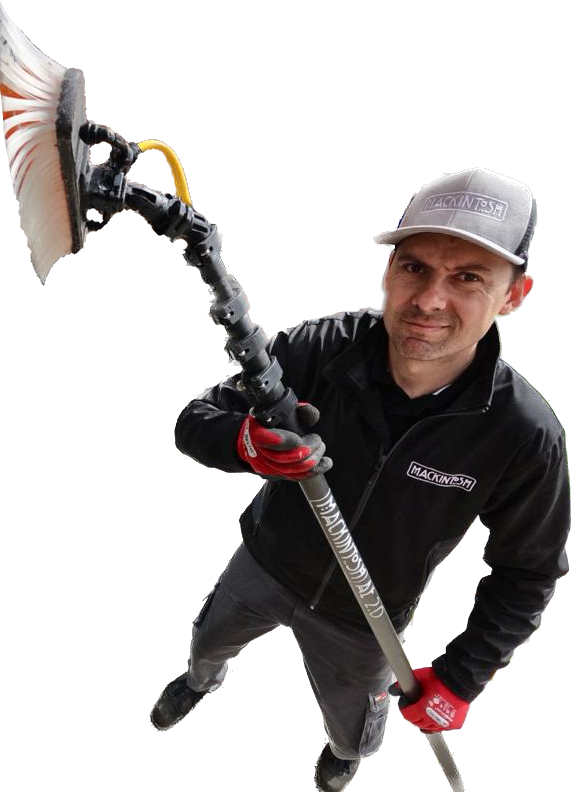 With 25 years in exterior cleaning, Ashley is a recognised industry expert. His content has helped thousands of people start successful window cleaning businesses.
We've teamed up with Ashley to make getSoapy the perfect app for any local service business.