10 Reasons Online Advertising is Essential for Building Your Window Cleaning Round
Posted by getSoapy on 7th July in Building Your Business. Last updated: 7th July
So, you're looking to build your window cleaning round online, but aren't sure where to start? Nowadays, everyone has a website and social media pages to connect with their customers. To grow your online presence, you really need to harness the power of online advertising! Online advertising could be the catalyst that transforms your window cleaning business into the empire you've always dreamed of, and here's why...
1. Online ads are cost-effective
Whatever your budget for marketing, online ads are one of the most efficient ways of spending it. Rates for adverts can start from just a couple of pounds per day for ads that get hundreds of impressions!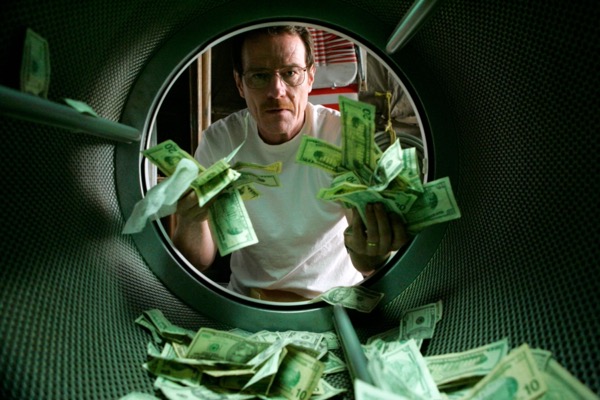 2. Reach out to a targeted audience
So many marketing practices fall at the first hurdle by failing to reach your target audience. We've all noticed how the ads we see on our phones and computers seem to be tailored to us. While this is a little freaky, you can use this to your advantage! Online ads can be designed to only be shown to people who are your potential customers. This could mean they are based in your local area, or are in an age-bracket that suggests they would own a house that needs its windows cleaning. Use the (sometimes scary 😱) magic of the internet to your advantage!
3. Extend your reach
Similarly, online ads will help you to reach many more people than, for example, a local publication would. Almost everyone uses the internet on a regular basis. Online ads can reach out to this huge audience without much effort required! Kick back and let the internet do all the work… or at least take something off your plate so you can focus on other tasks!
4. Track performance
No other marketing technique allows you to get the amount of detailed feedback that online ads do. Easily see how many people have seen your ad, how many have clicked on it or through to your website, and how many new leads it has brought you. Work hand in hand with your online ads to grow your business quickly! 🙌
5. Reach people when they're receptive
We've all been there - someone hands you a flier, and you promptly throw it in the nearest bin because you're too busy to read it. This doesn't happen with online ads. People will only see them when they're scrolling on the internet, ready to be reached out to by you! Also, online ads help you reach people outside of normal working hours, meaning their brains will be free to take in your ad, whether it's 7am or 11pm.
6. Reach people who are actively searching for a window cleaner
As with any online ads, yours will be shown to people who are looking for someone with your skill set. If someone has recently searched for a "window cleaner near me", they are likely to be shown your ad. By targeting people who want to use your services you increase your chances of gaining new customers!
7. Free up your own time
Canvassing and other more traditional marketing techniques can take days or even weeks before you get any traction. As you try to build your window cleaning business, you won't have time for these tedious tasks any more. Online ads take very little time to set up and maintain. They act like a great sidekick, working hard while you're busy with all the other tasks you have to do, to help your business thrive! 💪
8. Reach people in a way they appreciate
How often have you been pleased to greet a stranger at the door interrupting your mealtime? Never, right?! And how often do you read and keep paper flyers? They usually go straight in the bin, don't they! Use your own experience to understand your customers and use online ads to connect with people in a less disruptive way.
9. Keep up with technology to show you can!
A lot of your potential customers are tech-savvy nowadays. Businesses that use online ads portray themselves as being modern and up to speed on all the latest tech. A lot of people will assume you are trustworthy and reliable simply because you have a good online presence, increasing the chance of them choosing you to clean their home's windows.
10. Grab your slice of the pie! 😋
Finally, most of your competitors will probably be using online ads, so don't let them steal away some of your potential customers! Use online ads to ensure you don't miss out on this huge audience.
Free Trial
The best way to experience how getSoapy can help your business is to try it for yourself.
1 Month of Soapy+
25 Free Lead Credits
100 Free SMS Credits
No payment details required
Cancel any time