Why Mobile Payments are the Future
Posted by getSoapy on 7th June in Building Your Business. Last updated: 7th June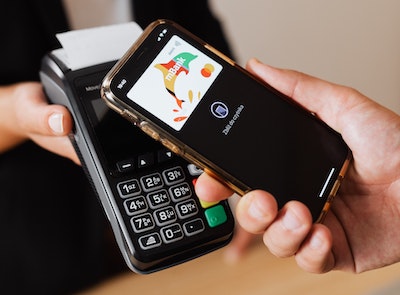 Millions of people all over the world are now able to hold the power to buy almost anything in their hand. Mobile phones have changed the way we see the world, bringing everything closer than ever before.
Since mobile phones were first invented, they have changed beyond recognition. Notably, now we can buy almost anything through our mobile phones. More and more people are choosing to make purchases on their mobile phones.
There are a number of reasons for this, including the speed, ease and security that this new method provides. With around 1 million more people every year making mobile payments, this method is only getting more popular. Over the last year in particular, in person purchases have plummeted. Mobile phone payments have enabled lots of people to buy things from the comfort of their own home. Let's explore some of the reasons why this trend is unlikely to slow down any time soon.
With getSoapy you can start accepting mobile payments on your website today.
Mobile Payments are Quicker
It is clear that, nowadays, instant gratification is something that appeals to a lot of people. Having grown up with it, the younger generations are used to the fast response of modern technology. Mobile phone payments are no exception. It can take just a few seconds to make a mobile payment, making them very convenient. This could be applied to both in-person payments and online shopping.
Many shops and cafés on the high street now accept mobile payments. You may have used them yourself to quickly pay for your takeaway coffee or your weekly groceries. The appeal of this type of payment is how speedy it can be. There's no need to count out cash or touch a chip and pin device. In a world where people are conscious about avoiding touching surfaces, mobile phone payments are perfect. When you're in a rush, as many of us often are, mobile payments are the best choice.
Mobile Payments are Easier
There are a multitude of ways to make payments nowadays. Mobile payments are often the easiest. With a number of different platforms now available for making mobile payments, it's not difficult to find one that works for you. Choosing from Apple Pay, Google Pay, PayPal, Venmo and others is probably the hardest part about mobile payments! After choosing one that works for you, one can use that method to pay for a multitude of different things.
One of the best things about mobile payments is the range of things that you can pay for using them. Whether you are out and about and need to pay for a meal, or at home browsing your favourite online clothes store, mobile payments are an easy way to pay.
Furthermore, most of us don't go anywhere without our phones, so the option to pay using your phone is very handy. This is especially true if you forget your purse or wallet, or don't have any cash on you. With cash payments becoming increasingly rare, mobile payments are one of the payment methods people are choosing instead. Going forward, it is difficult to see people who are currently using mobile payments going back to cash.
Mobile payments are safer
Compared with lots of other payment methods, a mobile payment is one of the safest ways to pay for something. Some people may think that moving money using technology could be prone to theft and fraud. However, the apps used to make mobile payments are highly engineered to prevent these undesirable events from occurring.
In fact, making payments via your mobile phone is one of the best ways to avoid scams, and ensure your money goes to the right person. Unlike a bank transfer, there is no chance of accidentally sending money to the wrong person. The exact amount owed is transferred almost immediately to the correct account, with little chance for human error.
Additionally, with mobile payments, there is no actual exchange of physical money. This ensures that counterfeit coins or notes cannot be used to make the payment. Since counterfeit money in circulation is often not recognised, it is possible for people to inadvertently cheat the person they are paying out of their full fee. Mobile payments help to avoid this unfortunate situation. Neither the person paying, nor the person being paid are at risk of losing out when it comes to mobile payments.
More and more people are using mobile payments
Not only are mobile payments quicker, easier and safer than other methods, their prevalence is another reason for their popularity. Not long ago, very few premises were able to accept mobile payments.
However, over the last couple of years, lots more locations now take payments by mobile. The ability to choose mobile payments in more locations has increased this payment method's popularity. Before this flexibility, most people would choose an alternative payment method they could use for all establishments, such as cash. It is simply more time-consuming and trickier to have to use one method for one place, and another for a different place. Now that most establishments, especially in more metropolitan areas, take mobile payments, this is a method people find more useful.
Furthermore, the prevalence of smartphones in society is higher than ever before. Their useful features for modern life have encouraged lots of people to acquire one. The number of people using mobile payments is tightly tied to the number who have a phone that can perform this function. It is difficult to see smartphones going out of fashion any time soon. Therefore, we can expect mobile payments to only grow in popularity in the near future.
Final Thoughts
Increasingly, most people are rarely far from their phone. Having the ability to make payments with something that is usually close at hand is very practical. The speed of mobile payments is very attractive, as is the ease with which they can be made. Furthermore, the reassurance of safety that come with mobile payments has encouraged more and more people to use them.
Even as the world comes out of lockdown, mobile payments look like they are here to stay. While the use of cash is decreasing in popularity, mobile payments are replacing it in many areas of the world. The future of mobile payments looks set to be bright, at least until a new method arises.
Exterior Cleaning Business Health Check
We've teamed up with Ashley Mackintosh to create the Exterior Cleaning Business Health Check.
This simple multi-choice questionnaire will help you assess your business and identify weaknesses.
You'll get a free report with actionable tips on how to improve your business.