The Lead Marketplace just got even better
Posted by getSoapy on 3rd July in Product Updates. Last updated: 3rd July
The getSoapy Lead Marketplace has been the best way to grow your exterior cleaning business since its launch only a year ago.
Today, we're announcing some major updates to make it even better. Here's a quick look at what's new.
Today we're announcing:
More flexible lead pricing
A better way to pick your patch
Major improvements to the interface
See a walkthrough of the new Marketplace below:
More flexible lead pricing
Previously, leads always cost exactly 1 lead credit. This made it impossible to offer leads at lower prices, for example if the lead is several days old or the customer only wants a one-off clean.
From today, leads will now be valued at a different number of credits depending on a number of factors, including the age of the lead and information about the job. For example, a regular clean of a detached property with a conservatory would cost more credits than a one-off clean of a flat.
Lead credits are now sold in bundles at a much lower cost. Today, all lead credits in your account will be multiplied by 10. For example, if you had 2 credits we'll add another 18 to your account so you'll have 20 credits.
As always, leads are still sold exclusively to a single buyer. When you contact a lead, you know you're never competing with anyone else from the Marketplace.
A better way to pick your patch
Previously, you would select "your patch" by picking one or more postcode areas, for example EH10 and EH11. This was a reasonably flexible way to pick your area, but required you to know all the nearby postcode areas.
From today, we're adding a much easier and more intuitive way to set your patch. Simply tap out the area you cover on a map - no postcode knowledge necessary.
If you've already set your patch, we'll convert the postcode areas you selected to an approximate map area. But if you'd like to adjust this, pick 'My patch' from the menu in the Lead Marketplace.
Simpler, cleaner interface
Previously, we separated Buying, Selling, and Settings into three tabs in the Marketplace. Today, we're releasing a much simpler and easier to navigate interface.
From today, you'll find a single list of leads, including any you're selling. You'll find all the settings you're used to in the menu next to the header.
Check out what the changes look like in the video above.
We've got many more new features and improvements coming soon, so follow us on social media to stay updated.
We also love to hear all your feedback, good and bad!
In association with A.E. Mackintosh
In association with
A.E. Mackintosh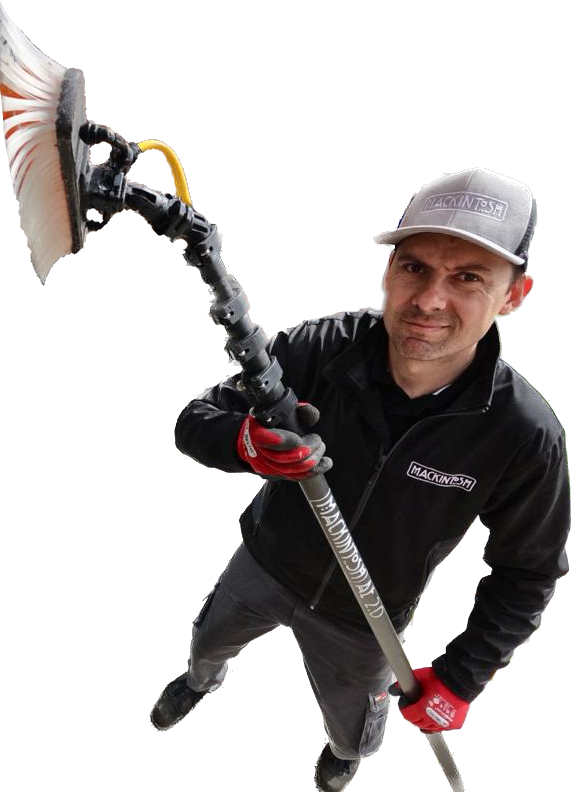 With 25 years in exterior cleaning, Ashley is a recognised industry expert. His content has helped thousands of people start successful window cleaning businesses.
We've teamed up with Ashley to make getSoapy the perfect app for any local service business.