Announcing our new getSoapy WordPress Plugin 🎉
Posted by getSoapy on 8th June in Product Updates. Last updated: 8th June
We're thrilled to announce we now have a WordPress plugin which makes it easier than ever to add the getSoapy Quote and Payment widgets to your WordPress website. It's always been really easy to add getSoapy to any website, and those options are still there for any website not running wordpress, but for the incredible 34% of websites in the world running wordpress - it's now even easier.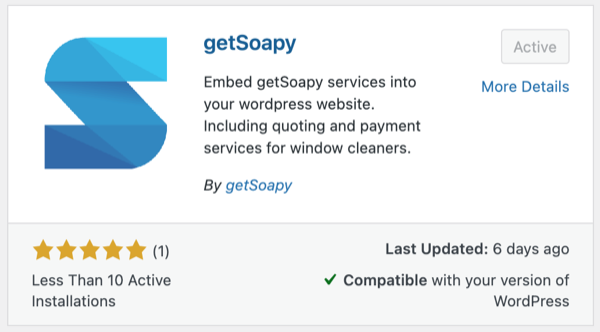 To get started simply search for getSoapy in your wordpress website plugins library and click "Install now". The plugin should auto install in a few seconds.
Next, you'll need your "Business ID", which identifies your business account in getSoapy. You can find this by logging into app.getsoapy.com/website, selecting the help menu and then "Using a 3rd Party Website". Copy your Business ID from that help document.
Back in wordpress, goto Settings and General. At the bottom of this page you'll find a field you your getSoapy Business ID. Paste it in there and click save.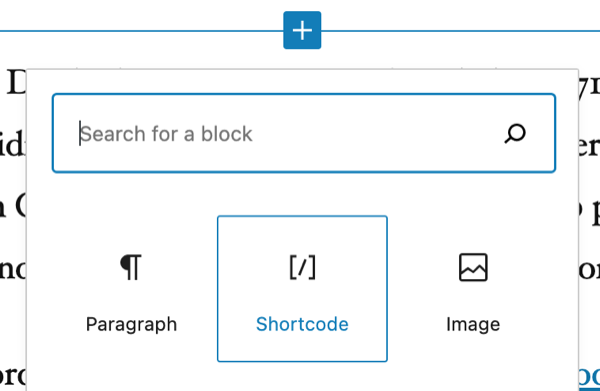 Now, navigate to the page where you'd like to add a Quote or Pay widget. Open the 'Add block' menu and select "shortcode".
To add the Quote widget enter [getsoapy_quote] or to add the Payment widget enter [getsoapy_pay] (including the [square brackets]).
And you're done!
The plugin will automatically add all the required JavaScript to your website to track visitors and referrals from lead generation campaigns. These will automatically be linked with the quotes they submit.
Note - If you're previously been using a getSoapy website you'll need to contact support to have you're 3rd party website added to your account, or this tracking won't work.
Exterior Cleaning Business Health Check
We've teamed up with Ashley Mackintosh to create the Exterior Cleaning Business Health Check.
This simple multi-choice questionnaire will help you assess your business and identify weaknesses.
You'll get a free report with actionable tips on how to improve your business.