Finding Your Perfect Fit with getSoapy Plans
Posted by getSoapy on 20th October in Product Updates. Last updated: 20th October
Free Plan: A Solid Starting Point 💪🏻💪🏻
Just stepping into the business world or handling exclusive, major tasks? The Free plan is your go-to. It's the ideal pick for:
Newbies wanting a hassle-free start.
Companies focused on fewer but larger projects.
With this plan, you can:
Schedule single tasks seamlessly.
Offer clients prompt quotes.
Boost your online footprint with a completely free website!
Basic Plan: Stepping Up A Gear 🚚🚚
If you've got a growing customer base and expanding operations, the Basic plan aligns perfectly. It's a match for:
Businesses on the rise seeking organized scheduling.
Companies wishing to offer premium client experiences.
Apart from the perks of the Free plan, you also get:
Task organisation in rounds, letting you map out full workdays.
Plus Plan: Full Steam Ahead 🚀🚀
Designed for larger ventures or those who want to maximize every business aspect, the Plus plan checks all the boxes. It's tailored for:
Established businesses managing multiple teams or vehicles.
Ambitious firms eager to optimize every operation aspect.
Reap all benefits from the Free and Basic plans, plus:
Optimized routing for rounds, ensuring efficient task execution.
Automated bank reconciliations, making finances a breeze.
A personalized touch with a custom domain for your brand's website.
At getSoapy, your business growth and simplicity are paramount. Choose your plan, and together, let's elevate your business to new heights!
Sign up for a free trial today and see how getSoapy can help you grow your business.
In association with A.E. Mackintosh
In association with
A.E. Mackintosh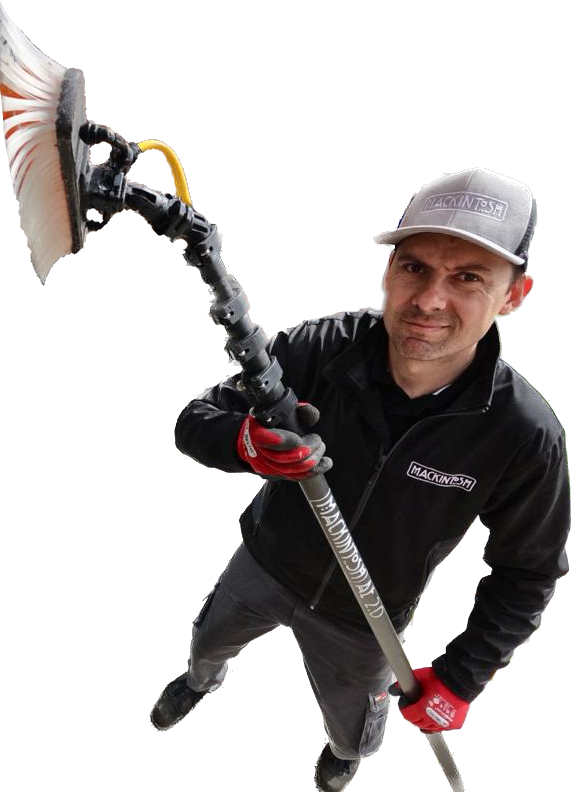 With 25 years in exterior cleaning, Ashley is a recognised industry expert. His content has helped thousands of people start successful window cleaning businesses.
We've teamed up with Ashley to make getSoapy the perfect app for any local service business.