Quotes now have new frequency options - and maps!
Posted by getSoapy on 18th August in Product Updates. Last updated: 18th August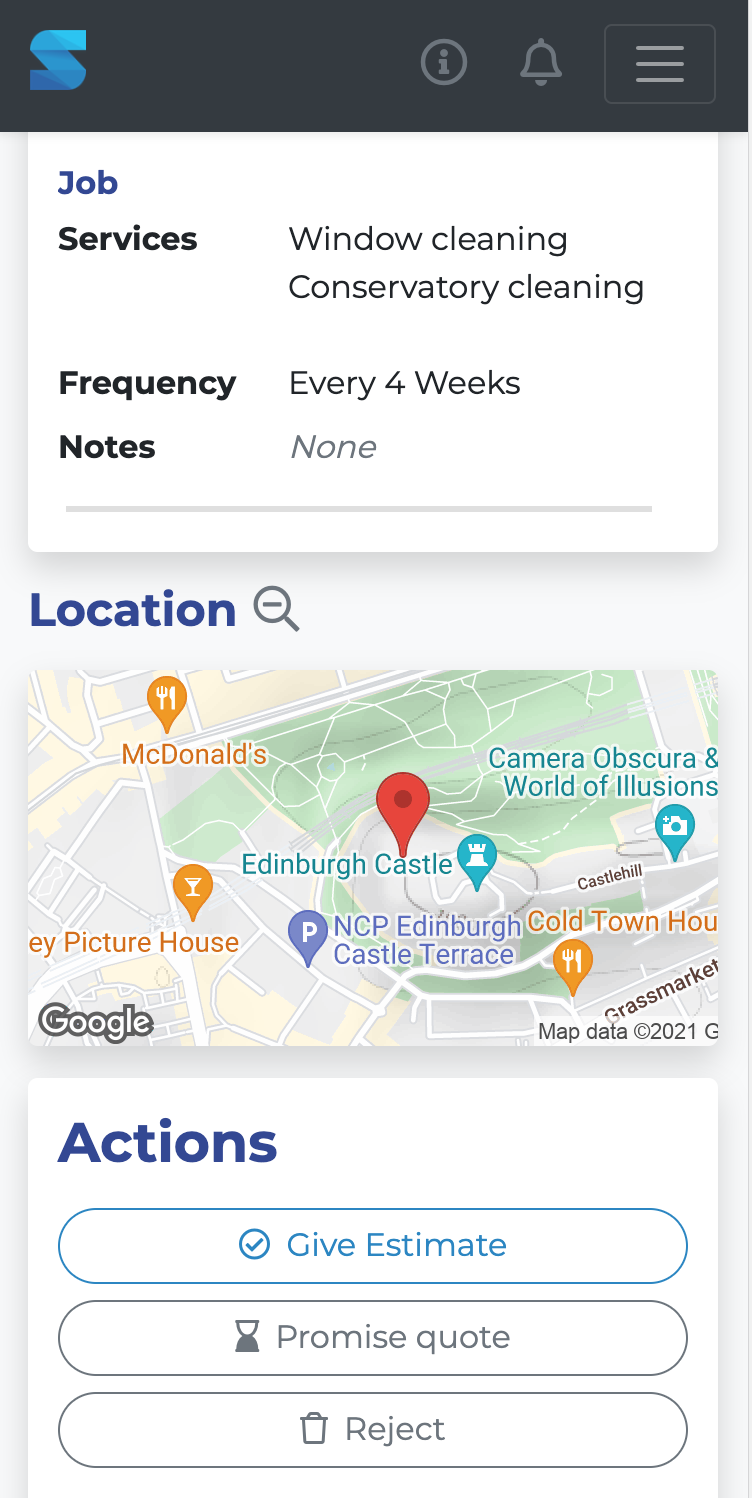 Today we updated quotes with two changes we think you'll love.
Cleaning Frequency
The options for customers to choose how often they'd like their windows cleaned now offers 'Every 4 weeks' and 'Every 8 weeks'. This is instead of the previous 'Monthly' and 'Every other month'.
Customer Map
We've also added a map to the quote info page. You can quickly switch between two views - one zoomed in on the customer's address, and one show both your address and your customer's. This makes it really easy to get a sense of where the customer is located.
What's next?
We're constantly making improvements to our products, big and small, based on customer feedback. If there's a change you'd like to see - let us know!
Exterior Cleaning Business Health Check
We've teamed up with Ashley Mackintosh to create the Exterior Cleaning Business Health Check.
This simple multi-choice questionnaire will help you assess your business and identify weaknesses.
You'll get a free report with actionable tips on how to improve your business.