Simple & Secure
Payments
Your one-stop solution for secure, simple, and effective customer payments.
Simple Payment Collection
Tired of chasing customers for payments after every job? Well, it's time to say goodbye to that headache. With getSoapy, each job automatically triggers a Direct Debit from your customer's account. No more follow-ups or delays, just smooth transactions that hit your account like clockwork.
If your customers prefer paying by bank transfer, getSoapy's smart system tracks and reconciles those payments too. It's a fuss-free way to keep your cash flow healthy and your business humming.
🚀

Automated Direct Debits after every job

💳

Accepts Credit and Debit cards, Apple Pay, and Google Pay

💻

Take payments on your own website or a free getSoapy site

Customer Portal
Imagine if your customers could manage their own payments, check their outstanding invoices, and even see their balance at any time. Well, with getSoapy, that's exactly what they can do!
With the basic plan and above getSoapy offers a brilliant feature - the Customer Portal. This puts customers in the driver's seat, letting them manage their payment methods and download their own invoices.
You get to enjoy fewer queries and smoother transactions.
🚀

The Customer Portal allows for easy self-management

📄

Customers can view balances and outstanding invoices

💳

Customers can manage their payment methods
Cut the Fees, Boost Your Earnings
Get more out of your hard work with getSoapy. Enjoy super low payment processing fees and zero setup or monthly fees. This means more revenue stays in your business as profit.
getSoapy automatically transfers your earnings straight to your bank account when reach your payout threshold. Smooth, easy, and fuss-free.
💸

Low payment processing fees

🚫

Zero setup or monthly fees

🔄

Effortless auto-transfers to your bank account
getSoapy £787.50
Save £225
Annual fees paid based on 10 customers a day for 225 days a year, paying £25 each by direct debit.
Top Security and Easy To Use
Peace of mind comes standard with getSoapy. We prioritise safety with our top-tier security. Your business and customers are safe with us.
Managing customer payments has never been easier. With getSoapy, everything you need is in one place. No extra tools required. Just simple, streamlined service.
🇬🇧

UK based data centres (ISO 27001 certified)

🔐

Encrypted data (industry leading AES-256)

🌐

Encryption for all web traffic (Secure Socket Layer, SSL)

🛡️

Adherance to Payment Card Industry (PCI) standards
In association with A.E. Mackintosh
In association with
A.E. Mackintosh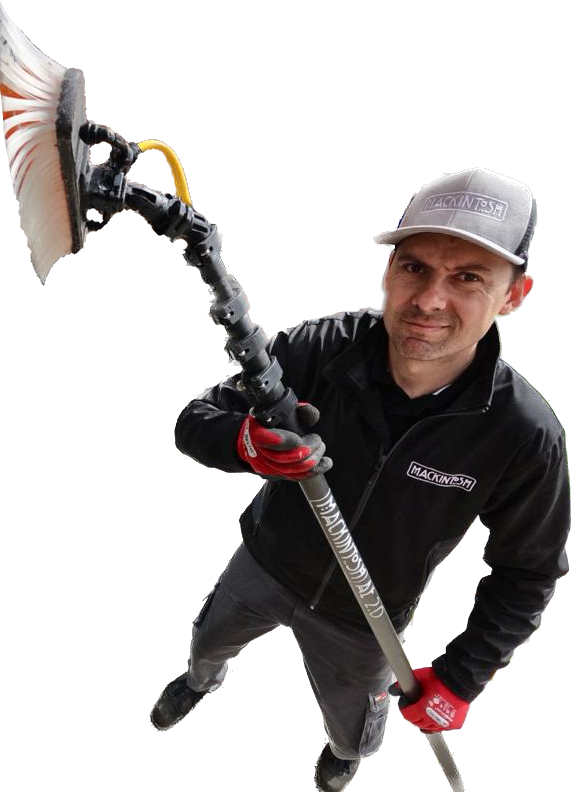 With 25 years in exterior cleaning, Ashley is a recognised industry expert. His content has helped thousands of people start successful window cleaning businesses.
We've teamed up with Ashley to make getSoapy the perfect app for any local service business.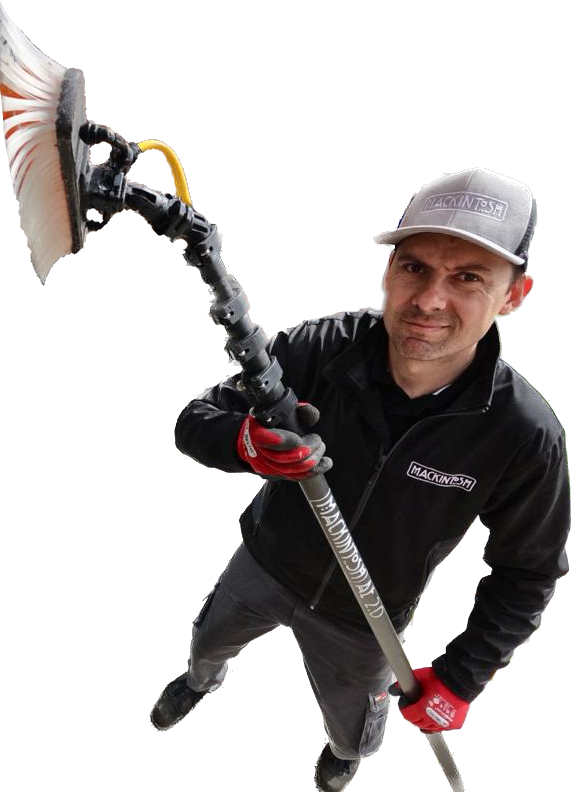 Frequently Asked Questions
Will it work on my website?
Of course. It's super easy to add our quote and payment widgets to any existing website.
Do I need to buy a card reader?
No. Customers will pay on your website, so you don't need to buy a card reader or any other equipment.
What if I have problems or need support?
We know business can't wait, so all our customers get our best support.
If you ever need it, you'll find live chat available right inside the website.
What if I don't have a website?
We've got you covered. Check out our free websites.
Our quotation and payment widgets are built right in so you'll be up and running in no time.
What payment methods can my customers use?
Your customers can pay with Apple Pay, Google Pay and credit or debit cards (including American Express, Mastercard and Visa). Your customers can setup a BACS Direct Debit from any UK bank account which supports it.
What fees will I pay?
Fees will automatically be deducted from payments as they arrive.
For all European cards the fees are £0.27 + 1.4%, for non European cards the fees are £0.27 + 2.9%. For Direct Debits the fees are £0.12 + 1%.
Are payments safe and secure?
Yes. Our payments are processed by Stripe who are certified to PCI Service Provider Level 1, the highest in the industry.
We only use secure connections for all our websites and apps, and all data is encrypted. We use UK data centres which are ISO 27001 accredited.
When will I receive the money?
Your first payments may take 7-14 days to clear, but that time can reduce to the next business day once your account is established.
Payouts are automatically transferred to your bank once your balance has reached your payout threshold.
You can also request instant payouts and receive your money within minutes, for a 1.5% fee.