Manage Your Customers Like a Pro
Discover how getSoapy brings order to your customer management, making life simpler and business much smoother.
Customer CRM
Think of getSoapy as a CRM, but simpler. It secures customer data, tracks payments, and sends automated messages. With getSoapy, customer management is a breeze!
Never worry about losing vital customer information again. With getSoapy your customer data stays safe and secure, with strong encryption is continuous backups. Every piece of information is carefully stored and easily accessible, allowing you to focus on what truly matters - running your business.
🔐

Keep all your customer data safe and secure

📆

Quickly see upcoming jobs

💰

Monitor customer payments and balances
Automated Messaging
Don't let your business communication turn into a chaotic game of tag. With getSoapy, you can automate SMS or emails to keep customers in the loop about jobs. Whether a job is scheduled, completed, or somewhere in between, getSoapy ensures everyone stays informed.
You'll cut back on those 'Did I forget to tell them?' moments, and your customers will appreciate the clear communication.
📅

Notify customers when a job is on the books

✉️

Let them know when you've sent a message

✅

Give them a heads up when a job is finished

💰

Keep them informed when payments are processed automatically
Customer Portal 💥
The getSoapy customer portal is the ultimate tool for customer connection.
It's not just a feature - it's a game-changer.
This portal gives your customers the power to see their invoices, view upcoming jobs, check their balances, and manage their payment methods — all without leaving the comfort of the portal. It's their one-stop-shop for everything they need to stay on top of their dealings with you.
The portal even enables two-way messaging directly in the app, making communication a breeze. And the best part? You can integrate the portal into your own website or use it within your free getSoapy website.
The Customer Portal is included in our Basic and Plus plans.
📋

Allow customers to view their invoices and jobs

💳

Empower customers to manage their payments

💬

Enable easy two-way messaging in the app

🌐

Add the portal to your website or your getSoapy website
In association with A.E. Mackintosh
In association with
A.E. Mackintosh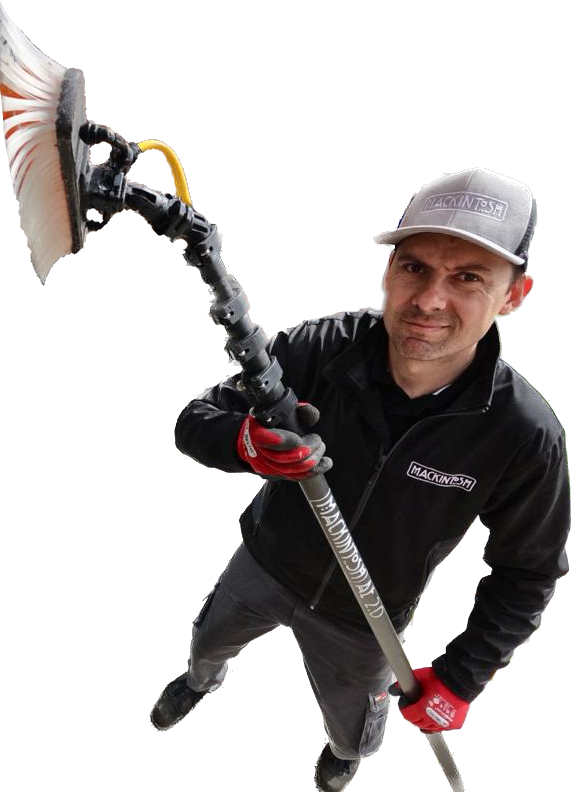 With 25 years in exterior cleaning, Ashley is a recognised industry expert. His content has helped thousands of people start successful window cleaning businesses.
We've teamed up with Ashley to make getSoapy the perfect app for any local service business.